Starts streaming July 10!
Come back to this link then to begin your experience!
(Don't worry, we'll also send a reminder when content is available!)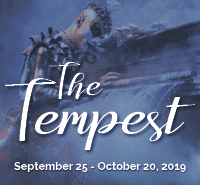 The Decameron is a collection of novellas that celebrates the human impulse to connect through storytelling in a time of despair and isolation. The book is structured as a collection of 100 tales told by a group of young people sheltering in a secluded villa just outside Florence to escape the epidemic. The tales the group tells each other in The Decameron range from life lessons and tongue-in-cheek commentary, to erotic and tragic love stories.
In this virtual play, artists are adapting one story each remotely while being mentored by other Synetic company members and artistic leadership to prepare the work for streaming. Choose your own experience through individual selections, pre-created playlists, or tune in beginning June 10 to experience the work serially over 10 days, in honor of the source material.
As we prepare for our 20th Anniversary Season this fall, The Decameron has united Synetic veterans, founding company members, and new performers, ensuring this virtual collaborative work will reflect our 20-year theatrical history that has now spread around the globe.
"In the face of the Black Death, the pandemic that ravaged 14th-century Europe, Giovanni Boccaccio wrote at the time, "all the wisdom and ingenuity of man were unavailing." Well, maybe not all: Boccaccio's masterpiece "The Decameron" imagines 10 young people fleeing the plague-swept city of Florence for the relative safety of the countryside, where their pastimes include telling 100 stories, including innuendo-threaded romps, moral parables and tragic romances.
Almost 700 years later, in the throes of another pandemic, Synetic Theater is turning "The Decameron" into a designed-for-digital production. More than 30 Synetic-affiliated artists, including alumni, have been working remotely on the project, which will begin streaming on June 10 with pay-what-you-can tickets. Paralleling Boccaccio's framing device, which depicts 10 days of storytelling, Synetic's plan is to release 30-odd stories, adapted from Boccaccio's originals..." Read more at Washington Post.com!
"The Decameron basically is designed for community, it's meant for community," says PaataTsikurishvili. "I have to say I'm amazed how creative minds can really push the boundaries. There are so many different styles and genres [and] such amazing works."
For nearly two decades now, Synetic, the theater company Tsikurishvili founded with his wife Irini, has helped shake up the Washington theater scene with its visually oriented, physical theater-based reimaginings of classic works, particularly those in its revolutionary Silent Shakespeare series — and earned 32 Helen Hayes Awards in the process…" Read more at MetroWeekly.com.