Leadership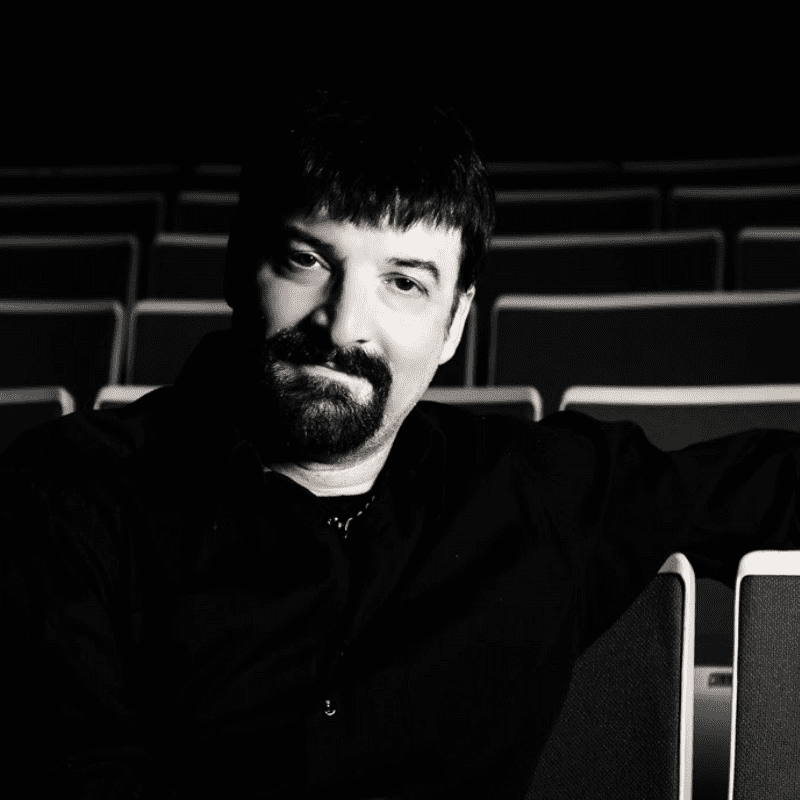 Paata Tsikurishvili
Founding Artistic Director
Email
A native of the Republic of Georgia, Paata is an innovative, award-winning international artistic director, director and educator with more than 30 years of experience fusing the classical elements of drama, movement, dance, pantomime and music. Since Synetic Theater's founding in 2001, Mr. Tsikurishvili has received an impressive 25 Helen Hayes Award Nominations and has won the awards 9-times. Together with his wife and co-founder Irina, he was named "Washingtonian of the Year" in 2013. Mr. Tsikurishvili has directed and performed in Hamlet … the rest is silence, The Master and Margarita, The Crackpots, Dracula, Host and Guest, Frankenstein, and The Island of Doctor Moreau. He has directed over 60 productions including Salomé, Bohemians, Jason and the Argonauts, The Dybbuk, Faust, Frankenstein, Macbeth, Animal Farm, The Fall of the House of Usher, A Christmas Carol, Romeo and Juliet, Carmen, Dante, A Midsummer Night's Dream, Antony and Cleopatra, Othello, King Arthur, King Lear, Don Quixote, Twelfth Night, Much Ado about Nothing, The Three Musketeers, Alice in Wonderland, The Picture of Dorian Gray, Jekyll & Hyde, The Taming of the Shrew, The Tempest, As You Like It, and The Man in the Iron Mask. Synetic's inaugural production, Hamlet … the rest is silence received 3 Helen Hayes Awards for Outstanding Director, Outstanding Resident Play and Outstanding Choreography. As an educator, Mr. Tsikurishvili has trained hundreds of actors in movement technique through Synetic Theater and has taught at leading universities such as American University, Catholic University of America, and Georgetown University. Before moving to the USA he co-founded Mimodrama Theater in Germany and has toured worldwide. Paata holds an MFA in film directing from Tbilisi State University and a BFA in acting from The State Institute of Theater and Film in Tbilisi, Georgia.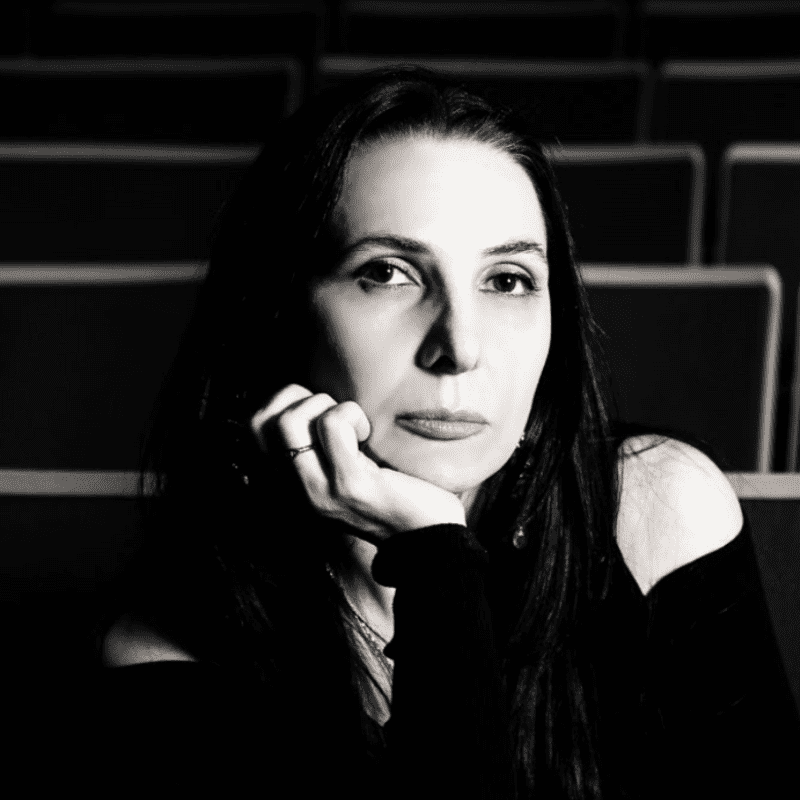 Irina Tsikurishvili
Founding Associate Artistic Director & Resident Choreographer
Email
A native of the Republic of Georgia, Ms. Tsikurishvili is a 58-time Helen Hayes Award Nominee and has won the award 14 times for her outstanding choreography and acting. Irina has choreographed all Synetic Theater's productions including The Crackpots, Dracula, Host and Guest and Frankenstein, Island of Doctor Moreau, Salomé, Bohemians, Jason and the Argonauts, The Dybbuk, Faust, Frankenstein, Macbeth, Animal Farm, The Fall of the House of Usher, A Christmas Carol, Romeo and Juliet, Carmen, Dante, A Midsummer Night's Dream, Antony and Cleopatra, Othello, King Arthur, King Lear, Don Quixote, Othello, Twelfth Night, Much Ado about Nothing, Three Musketeers, Alice in Wonderland, The Picture of Dorian Gray, Jekyll & Hyde, The Taming of the Shrew, The Tempest, As You Like It, and much more. Ms.Tsikurishvili has taught at Georgetown University, where she choreographed Lysistrata. She continues to run intensive movement workshops and train Synetic cast members. With her husband Paata, she is the co-founder of Synetic Theater and co-founder of Stanislavsky Theater Studio. Paata & Irina were named Washingtonians of the Year in 2013. Irina Graduated from Chabukiani National Ballet Academy in Tbilisi Georgia and holds BFA in Performing Arts.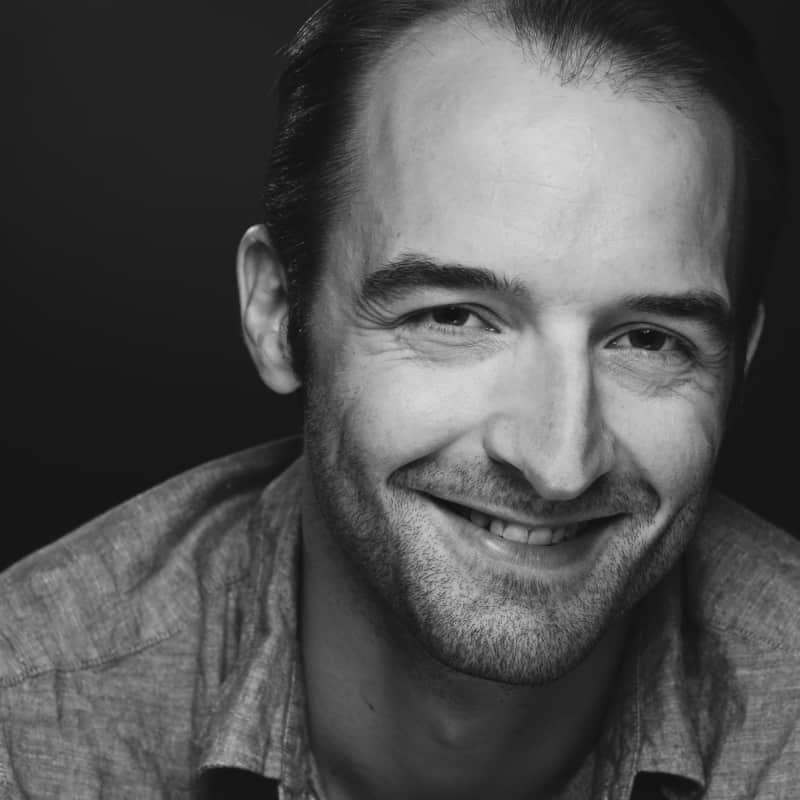 Ben Cunis
Managing Director
Artist, filmmaker, teacher and arts administrator Ben Cunis first joined Synetic Theater in 2006 as a recent alumnus from the Drama program at the Catholic University of America. He started training under Paata and Irina Tsikurishvili and in 2007 performed as Macduff in Macbeth. He spent ten years, all told, at Synetic Theater working as an actor, fight choreographer, teacher, Director of Development, Artistic Associate, director, and writer. He has received three Helen Hayes Awards for his work as a fight and action choreographer, along with additional awards as a part of the ensembles of Twelfth Night, King Lear, Romeo and Juliet, and Hamlet…The Rest is Silence. From 2012-2017, Ben worked as the Development Associate for Hope Connections for Cancer Support in Bethesda, Maryland. In 2016, he moved to Los Angeles where he pursued his MFA in Film and TV production at the University of Southern California's School of Cinematic Arts, where he produced, directed, performed and stunt coordinated on many films. Several of Mr. Cunis' films are heavily influenced by his time at Synetic and have seen festival runs, including the Telluride Horror Show, the Golden State Film Festival, the Macabre Faire Festival, the Knoxville Horror Show, the Jack Oakie Comedy Festival, and the Artemis Women in Action Festival. Upon graduation, Ben was hired to teach directing at USC and was soon promoted to Lead Faculty on the foundational graduate course, Production I. He also co-founded the Virginia-based production company, Granite Kiss Creative, and worked with Lunacy Productions' Stu Pollard to create Trunacy, a non-profit dedicated to helping local indie filmmakers in Kentucky and the Midwest. Originally from Plymouth, New Hampshire, Ben lives with his wife, Betsy Summers, who he met while she was stage managing at Synetic on Lilia Slavova's Nutcracker. They have two children and two cats.
Carol Wells
General Manager
Originally from the Washington region, Carol joined Synetic Theater in 2015 to oversee administration, finance, and human resources.
Staff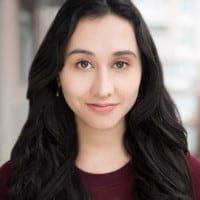 Daria Butler
Social Media Manager
Email
A proud Cambodian-American, Daria holds a bachelor's degree from NYU Steinhardt in Music Theatre Vocal Performance and a master's degree in Arts Management from Carnegie Mellon University and University of Bologna, Italy. She has worked for various nonprofit arts organizations including Carnegie Museum of Art and Wolf Trap Foundation for the Performing Arts. She recently spent a year teaching English in Southern Italy as a Fulbright Scholar.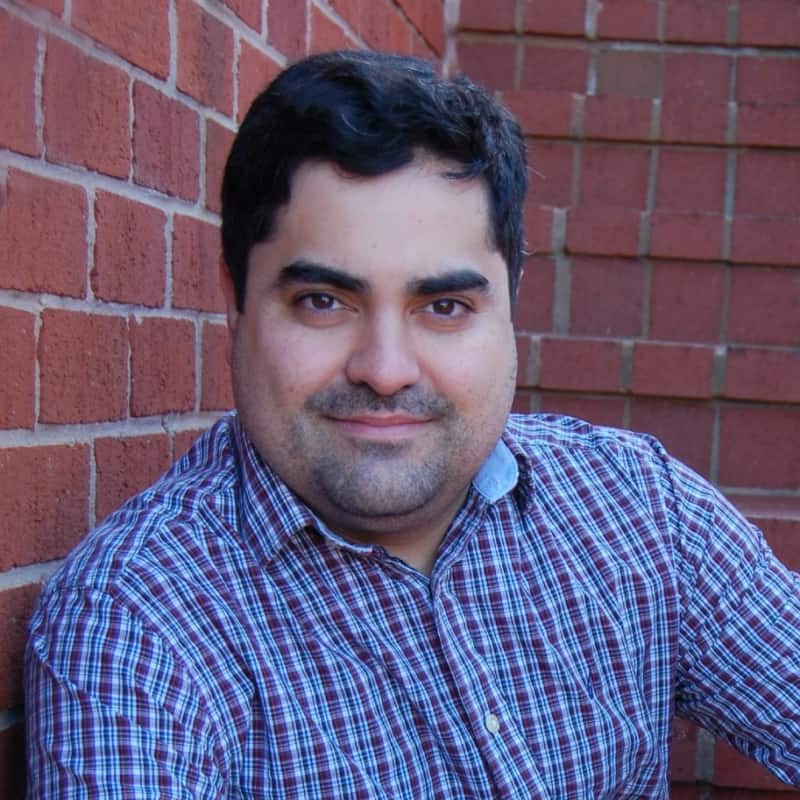 Mark Carmouze
Production Manager
Born and raised in Miami, FL to Cuban parents, Mark has been a theatrical professional for the past 2 decades. Mark attended college at Florida school of the arts and Greensboro College earning a bachelor's in Directing/Stage Management. One of his first roles was at nearby Olney Theater, but most of his career has been based in New York City. He has previously worked at The Manhattan Theatre Club, The Public Theater; Playwright's Horizons; Signature Theater; The McKittrick Hotel; and most recently Roundhouse Theater. In 2020, he began directing and producing virtual theatre under his company No Small Part. His aspirations are to help lead and inspire a future generation of theater audiences and professionals. He is thrilled to be joining the Synetic family!

Phil Charlwood
Resident Technical Director
Phil has been building sets and props for Synetic Theater and Synetic Family Theater over the last five years. He has designed the Helen Hayes Award-nominated sets for The Island of Dr. Moreau and King Lear and designed the sets for RMT's West Side Story and AMS's The Producers.  Mr. Charlwood also works with local schools to develop their technical drama programs.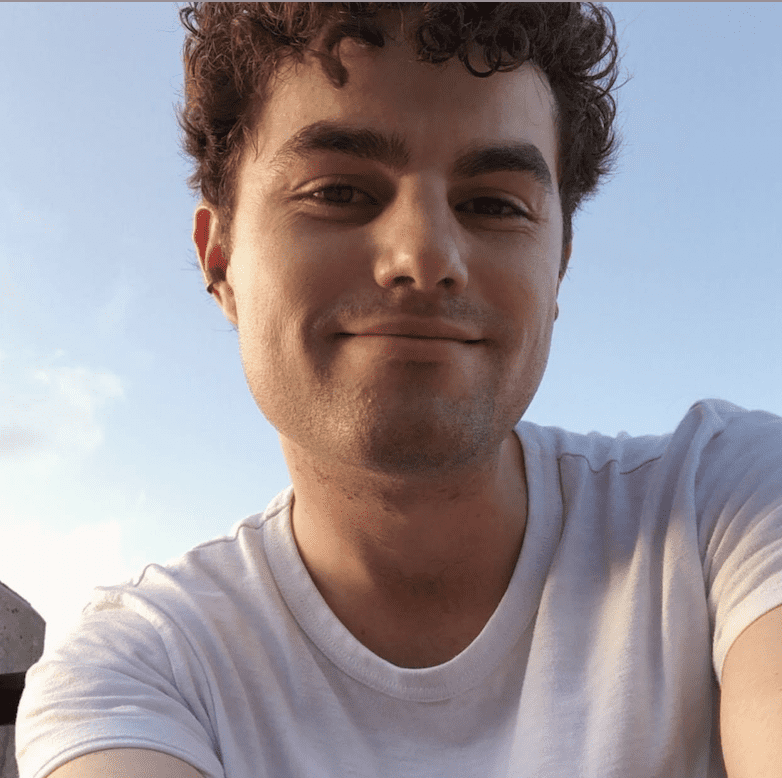 Porter Conroy
Patron Operations Manager
Email
Porter (he/they/theirs) is a theatre-trained creative from Charleston, South Carolina, land that originally belonged to the now lost Sewee and Cusabo peoples. A former intern of playwright Young Jean Lee, they pursued playwriting independently while managing at various retailers, and worked on and off as both dramaturg and stage manager, with credits from PURE Theatre (Charleston) and Out Front Theater Company (Atlanta). They hold a BA in Theatre and Arts Management from the College of Charleston.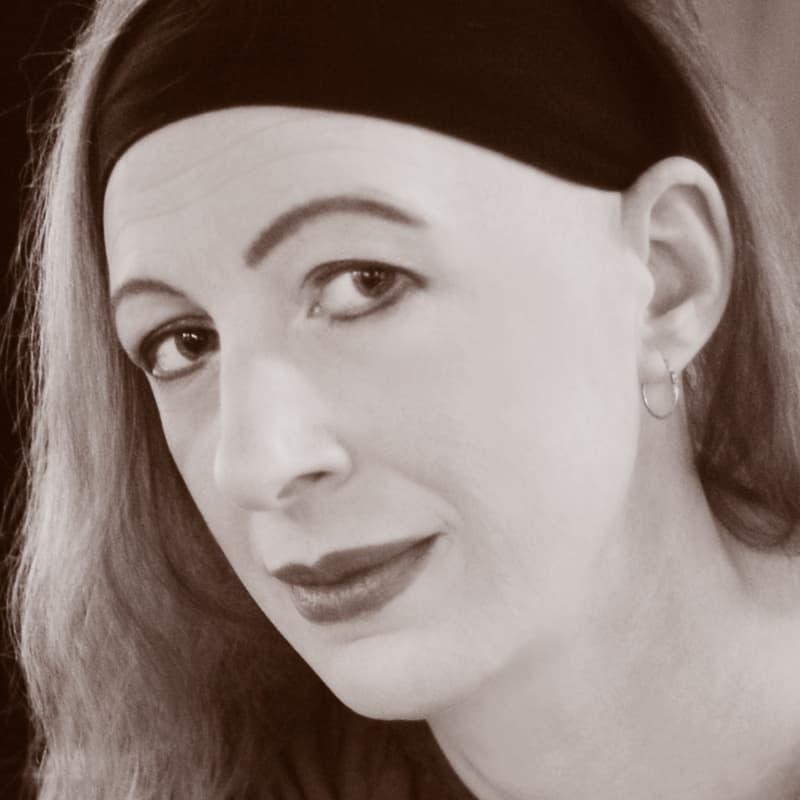 Hester Kamin
Director of Education and Outreach
Email
Hester Kamin (she/her) is thrilled and honored to return to her movement theatre roots as Director of Education of Synetic Theater. She is a graduate of Carnegie Mellon University (Phi Beta Kappa) and Ecole Jacques Lecoq in Paris, and is the recipient of the American Federation of Television and Radio Artists National Award, the Academy of Paris Award for Contribution to Arts and Culture, and the Academy of American Poets Prize. In 2020, her touring play about a Holocaust survivor, In Flight: The Story of Sabine Van Dam, was honored with an ArtWorks award by The National Endowment for the Arts. Over the past two decades, Hester has served as Co-Artistic Director of bilingual Drama Ties Theatre in France, Youth Theatre Associate of Honolulu Theatre for Youth, and Director of Education of Barrington Stage Company and Gulfshore Playhouse, and she created the education programs at two historic theatres: the Hawaii Theatre and Bucks County Playhouse. She has initiated partnerships with organizations including the Naples Philharmonic, the Honolulu Symphony, and the James A. Michener Art Museum and has served as a guest artist at Chicago Dramatists, Florida Repertory Theatre, and The Pittsburgh High School for the Creative and Performing Arts. Hester has also created, directed, and choreographed more than two hundred professional and youth shows around the world. Recent: I Never Saw Another Butterfly and Moana at The Naples Players, Shipwrecked (The Tempest) at Gulfshore Playhouse and The Naples Philharmonic, and Scapino at both Gulfshore Playhouse and Kinetic Theatre. In 2021, Hester was honored to perform with Canadian theatre company Right Angle Productions in Art Heist at the Broward Center for the Performing Arts. Member, SDC and the Dramatists' Guild of America. www.hesterkamin.com.

Megan Kueny
Graphic Designer
Email
Megan has worked in design and advertising on both the East and West coasts since graduating from Hamilton College with a degree in Fine Art. She spent a year as an artist/printer at Robert Blackburn's Printmaking Workshop in New York City and then got her first real job at a 3D graphics software company in San Francisco. Megan returned again to New York and co-founded a design firm whose clients included Pfizer, Barnes & Noble and the LaGuardia High School for the Performing Arts. She have been back in California for the last 15+ years working as a freelancer out of her home office in the Santa Cruz Mountains while raising her two boys.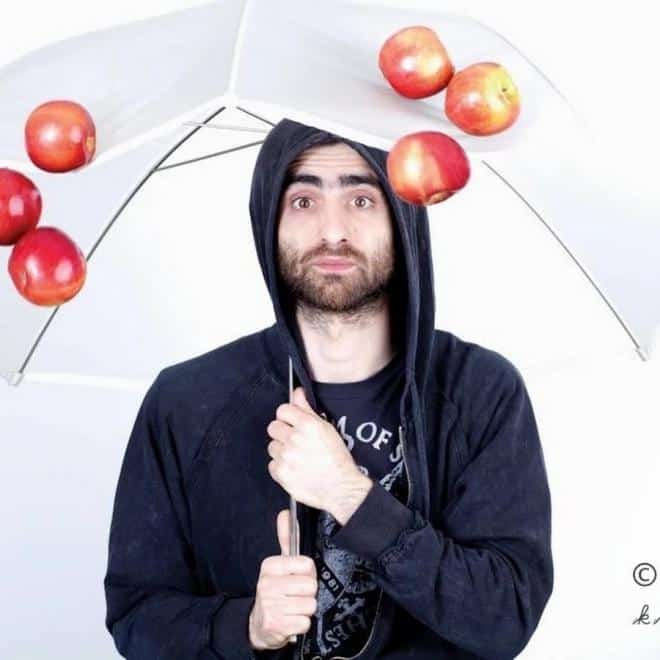 Konstantine Lortkipanidze
Resident Composer
Email
Konstantine is a native of Tbilisi, Georgia, and has composed original music for 14 Synetic Productions and has received 5 Helen Hayes nominations for his sound designs and received 1 award. He has also composed original music for films including First Steps, Essay (both directed by Paata Tsikurishvili), and Marage. His compositions for theater include work for Hunter from the Sun, Guest of the Night, Mimikria, Labyrinth, and The Decameron. His work has been performed at music festivals across Europe, including the Maqs Ophulos festival in Germany and the International Gaudeamus Music Week in Amsterdam. Mr. Lortkipanidze received his Bachelor's and Master's degrees from the Tbilisi State Conservatory.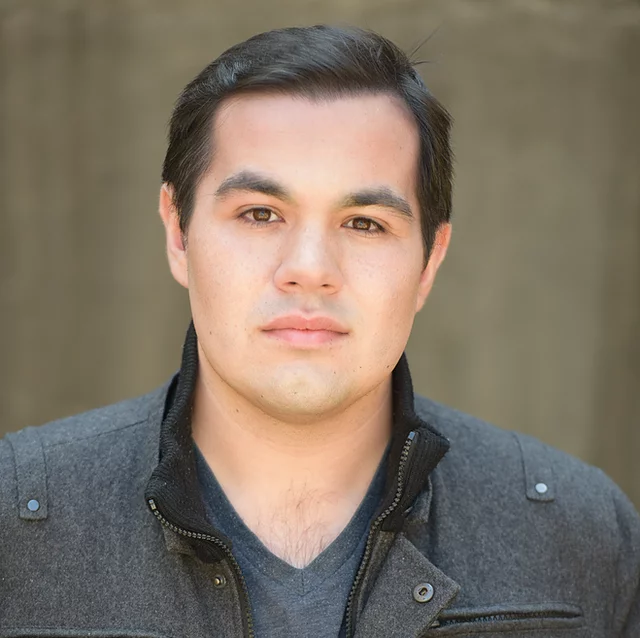 Ashton Schaffer
Education Manager & Camp Director
Email
Ashton Schaffer is a Washington DC based singer, actor, director and theater educator. Ashton holds a Bachelor of Music in Musical Theater from The Catholic University's Rome School of Music, Drama and Art. After graduating Ashton took on the role of Education Manager and Summer Camps Director with Synetic Theater in Arlington VA where he directs the summer camp program as well as trains students in pantomime, physical theater and ensemble based theater creation. Ashton leads residencies, professional development and theater workshops around the DMV for students of all ages. He has studied and taken classes with Synetic Theater since second grade where he began in the summer camp program. He believes that everyone should have access to arts education and be able to share their stories and talents.
When not teaching Ashton has worked with notable theater companies such as: Synetic Theater, NextStop Theater Company, Monumental Theater Company, InterAct Story Theater, Little Theater of Alexandria, Upper Room Theater and more.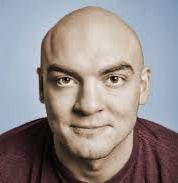 Vato Tsikurishvili
Artistic Associate
Email
A native of the Republic of Georgia, Vato Tsikurishvili is an award-winning actor, choreographer, and educator with more than a decade of experience imparting Synetic Theater's unique style to audiences and students of all ages. Performing with his parents, Synetic co-founders Paata and Irina Tsikurishvili, since the age of 4, Mr. Tsikurishvili also has an extensive athletic background, having trained in fencing under Olympic coach Vladimir Nazlymov and in gymnastics with his grandfather, the world-renowned Olympic coach Arnold Kvetenadze. Performing credits include lead and supporting roles in dozens of Synetic productions: Host and Guest, Othello, Antony and Cleopatra, King Arthur, Macbeth, The Taming of the Shrew, Home of the Soldier, The Tempest, The Three Musketeers, Twelfth Night, The Picture of Dorian Gray, Hamlet… the rest is silence, Beauty and the Beast, Much Ado About Nothing, Alice in Wonderland, Dante's Inferno, The Hunchback of Notre Dame, and Sleepy Hollow. His recent work as a fight choreographer includes The Hunchback of Notre Dame, Dante's Inferno and The Man in the Iron Mask as well as Titus Andronicus and The Adventures of Peter Pan, for which he was also Assistant Director and Co-Director, respectively. As an educator, Mr. Tsikurishvili has trained Synetic company members, travels throughout the DMV area teaching stage movement to students of all grade levels, serves as an instructor at Synetic Studio, and, alongside Irina Tsikurishvili, trains the Synetic Teen Company.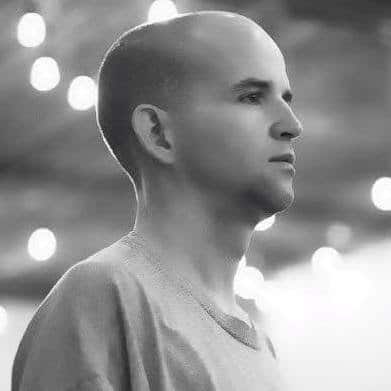 Nathan Weinberger
Resident Dramaturg
Nathan is a founding company member of Synetic Theater, having started with the company in 2001. He has been resident dramaturg since 2005 and has adapted many of Synetic's most successful productions, including Dracula, Faust, Animal Farm, The Fall of the House of Usher, Jekyll & Hyde, The Picture of Dorian Gray, The Trial, Cyrano de Bergerac, as well as Macbeth, Romeo and Juliet, Antony and Cleopatra, Othello, The Tempest, Twelfth Night, Much Ado About Nothing, and Richard III for Synetic's wordless Shakespeare series. His adaptations of The Island of Dr. Moreau, The Hunchback of Notre Dame, and Sleepy Hollow each received a Helen Hayes Award nomination for Outstanding Resident Play or Musical Adaptation.
Heidi Gaines
Finance Manager
Allison Foster Ruckh, Board Chair
Timothy Carlton, Secretary
Teresa Ball
Kelly Carnes
Tracy Fisher
Tracy Sayegh Gabriel
Lisa Greenhill
Suzanne Grinnan
Alec Guroff
Rick Hardy
Stephanie King
Julianna Mahley
Ryan Merkel
Ricky Ramón
Sunday Riggins
Paata Tsikurishvili, ex officio