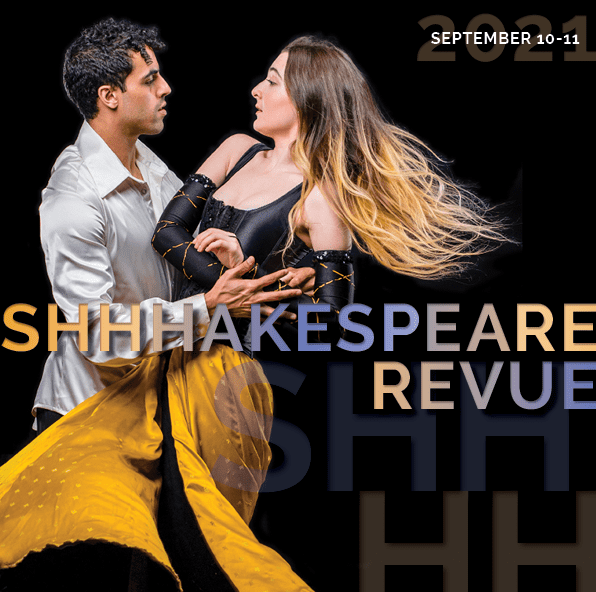 Synetic Theater burst on the scene in 2001 with its wordless production of Hamlet…the rest is silence. In the last two decades, Synetic has adapted 14 of Shakespeare's best plays and performed them to international acclaim. In honor of our 20th Anniversary, Synetic has developed a brand new show featuring favorite moments from those productions including Romeo and Juliet, Hamlet, and A Midsummer Night's Dream! Watch an incredible cast of 6 actors take on 34 roles from 10 plays in just 60 minutes! Whether you are a Shakespeare Scholar or a Bard Beginner, you'll love this roller coaster ride of action, comedy, drama, romance, and revenge all told through movement.
This show will be performed for FREE at Lubber Run Amphitheater as a part of Lubber Run's Summer Concert Series. See ticket information below. Great for audiences 10 and up.
Performance Dates, Times, and Location
(Click dates below to reserve your FREE tickets via Eventbrite!)
September 10th – 7:30pm – Lubber Run Amphitheater
September 11th – 7:30pm -Lubber Run Amphitheater*
*This is a special performance in honor of First Responders and their families. For more information about this event, click here.
Cast & Crew
Directed & Choreographed by Irina Tsikurishvili
Adapted by Mandi Lee
Cast: Janine Baumgardner, Irene Hamilton, Usman Ali Ishaq, Josh Lucas, Jacob Thompson, Ana Tsikurishvili