Based on "Day 2, Story 1"
A man pretends to be a beggar.
by Ryan Sellers
---
Based on "Day 3, Story 2"
Suspecting the Queen of adultery, a wise King discovers his plan to catch her lover is not as foolproof as first imagined.
by Will Hayes
mentored by Ryan Sellers starring Ariana Jarama as Queen, Evan K as King, Will Hayes as Man, Lauren Webre as Ring Girl, Hayward Charles as Honeybear, and Jason Tuttle as Bodyguard with cinematography by Andrés Mera and music by Konstantine Lortkipanidze
---
Based on "Day 1, Story 3"
What happens when you run out of money in quarantine?
by Da'Von Moody
mentored by Ryan Sellers with special thanks to co-star Solomon Parker III and music by Neo and Farina
---
The Creators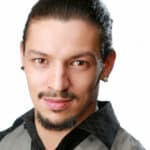 Ryan Sellers National Tour: Five Little Monkeys (ATMTC) DC Area: Synetic Theater: The Adventures of Peter Pan, The Man in the Iron Mask, The Taming of the Shrew, The Three Musketeers, King Lear, A Midsummer Night's Dream (Helen Hayes, Best Ensemble), Macbeth, Host and Guest, The Master And Margarita, Antony and Cleopatra, Don Quixote, Dante, Romeo and Juliet (Helen Hayes, Best Ensemble), Othello; Signature Theater: West Side Story, Threepenny Opera, Miss Saigon; Folger Theater: Merry Wives of Windsor, The Second Shepherds' Play, Studio Theater: Bloody Bloody Andrew Jackson; Shakespeare Theater: Romeo and Juliet, A Midsummer Night's Dream; Imagination Stage: The Ballad of Mu Lan, The Night Fairy, Anime Momotaro, P. Nokio, The Wind In The Willows; Constellation Theater: White Snake, Arabian Nights, Keegan Theatre: The Undeniable Sound of Right Now; Creative Cauldron: The Turn of the Screw, Madeline's Christmas; Arts On The Horizon: Sunny and Licorice, Point A to Point B.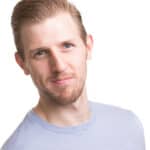 Will Hayes previously performed with Synetic Theater in The Man in the Iron Mask, Romeo and Juliet, As You Like It, and A Midsummer Night's Dream. Other credits include Studio Theatre's Rocky Horror Show (Rocky), The Who's Tommy (Tommy) with Open Circle Theatre, and Olney Theatre Center's Colossal.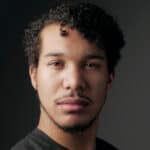 Da'Von T. Moody SYNETIC: Treasure Island (Doctor Livesy), DC Area: Signature theatre: Gun & Powder, Grand Hotel, Ain't Misbehavin', Constellation Theatre: Aida (Mereb); Ford's Theatre: The Wiz, A Christmas Carol; ArtsCentric: Hair (Berger), Toby's Dinner Theatre: Dreamgirls (C.C. White).