Based on "Day 9, Story 9"
An abbess rises in haste and in the dark, with intent to surprise an accused nun in bed with her lover: thinking to put on her veil, she puts on instead the breeches of a priest that she has with her. The nun, after pointing out her abbess's head covering, is acquitted, and thenceforth finds it easier to meet with her lover.
by Rachael Small
---
Based on "Day 4, Story 1"
Fortune's Fool: A jealous and over protective father is moved to violence when his daughter takes a love. This time with Clowns!
by Chris Rushing
mentored by Ben Cunis with special thanks to Mandi Lee.
---
Based on "Day 8 Stories"
From smelly judges to trading spouses, the stories from Day 8 of Decameron have it all. These comedies are summarized in the style of a rapid fire Draw My Life, and audiences will be left in stitches! Closed Captions Available. 
by Thomas Beheler
mentored by Katherine DuBois with music by Bensound and special thanks to Christopher Willumsen
---
The Creators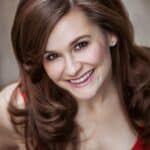 Rachael Small Past productions include: Synetic: Phantom of the Opera (Carlotta), The Tempest (Miranda u/s, Spirit u/s); NYC: Classical Theater of Harlem: The Tempest Columbia Stages: Platonov (Anna), The High Cost of Loving (Mathilda Burnside), Producer's Club Grand Theater: Murder on the Nile (Kate Ridgeway Mostyn) Regional: Arkansas Rep: Death of a Salesman (Leta), Evita (Ensemble) Arkansas Public Theater: Dead Man's Cell Phone (Jean), Of Mice and Men (Curly's Wife), Young Frankenstein (Inga) Arkansas Shakespeare Theater: As You Like It (Audrey), Joseph and the Amazing Technicolor Dream Coat (Ensemble) MFA  Shakespeare Theatre Company's Academy of Classical Acting at the George Washington University.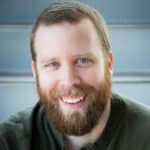 Christopher Rushing is currently the Education Director at Synetic Theater. He is an actor, director, playwright, theatre-maker, and educator with a decade of experience. Chris has had the privilege to work with some incredible theaters in the southeast, including the Atlanta Shakespeare Company, Georgia Shakespeare Festival, Arís Theatre, Nashville Shakespeare Festival, and the Orlando Repertory Theatre. As an actor and director, he's worked on over half of Shakespeare's canon. To see a list of favorite projects, check out his website (www.christopherrushing.com). Chris was a founding member of The Seedling Project, an experimental theater collective that was driven by Theatre for community, Theatre for research, and Theatre for growth. It was pretty groovy.  He, his wife Mandi, and his dachshund mix Penny now live in Northern Virginia.  When he is not creating art and plumbing the depth of the human soul, Chris likes to play board games, walk his puppy, and write sketch comedy.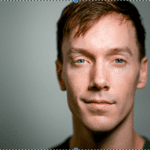 Thomas Beheler is a proud Company Member of Synetic Theater. He has been performing with them since 2015 and has just recently become one of their resident Teaching Artists. Performing credits include: Synetic: Alice in Wonderland (Tweedledum), Sleeping Beauty (Ensemble), The Adventures of Peter Pan (John), The Trial (Franz), Sleepy Hollow (Van Tassel), Richard III (Clarence), and Phantom of the Opera (Ensemble). Other Theater: We Got It (Mike) BBP Productions, Murder in the Cathedral (First Priest) Compass Rose Theater, Improv Actually (Ensemble) Washington Improv Theater, Free Range Improv (Company Member). Education/Awards: Improvisation/Comedy Writing (Second City, Chicago) Rammy recipient (2015-17), B.A. Theater, CAPA Scholarship recipient (University of Maryland).