Based on "Day 5, Story 9"
Frederigo is a poor man; his only remaining possession is a falcon. After many years, Frederigo meets his lost love Giovanna. Trying to rekindle their relationship, they arrange to meet again. What are you willing to sacrifice for love?
by Valentina Palladino
mentored by Victoria and Dallas Tolentino with special thanks to  Elizabeth Morgan, Emily Sebesky, and Francesco and Isabella Palladino Music credits: The Four Seasons (Vivaldi) by John Harrison with the Wichita State University Chamber Players, Summer Mvt 1 Allegro non Molto, Summer Mvt 2 Adagio, Winter Mvt 3 Allegro, Winter Mvt 2 Largo, layered with sounds of nature
---
Based on "Day 4, Story 5"
Upon discovering that Lisabetta's brothers have murdered her lover, Lorenzo, she finds his body and brings his head home with her, hiding it in a pot of basil.
by Janine Baumgardner
mentored by Victoria and Dallas Tolentino with Nathan Ludwig as "Lorenzo/Thief" and edited by Camilo Linares. Music credits: "The Rose Garden" by Konstantine Lortkipanidze, "As Long As We Remember" by Grégoire Lourme, provided by Jamendo String Quartet No 13 – Andante by Traditional, provided by Epidemic Sound
---
Based on "Day 1, Story 10"
Leeks, Onions, and Pork Fat: Alberto experiences an unexpected connection when his daily rhythm is interrupted by two beautiful younger women.
by Dan Istrate
mentored by Paata Tsikurishvili, directed and edited by Ludovic Jolivet with camera operators Ludovic Jolivet, Stephanie Yezek Jolivet and starring Dan Istrate, Francesca Jandasek, Stephanie Yezek Jolivet, Chloe Cat. Music: Music: La Promesa by Tula Ben Ari, Tango Butterfly by Ilya Truhanov, Mashu Hazak by Oved Pinchover Quartet, Goodbye Youth Tango by Ilya Truhanov.
---
The Creators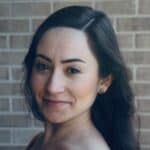 Valentina Palladino was born and raised in Sardinia, Italy. Valentina is a classically trained dancer, she began her dance training in 2003 at the School of Ballet under Master Roberto Magnabosco. In 2007 she transferred to the Accademia Nazionale and Teatro Dell'Opera in Rome. Among her many accomplishments, Valentina has performed as Juliet in the Manassas Ballet Theater's production of Romeo and Juliet as well as many roles within The Snow Queen, Swan Lake, The Nutcracker, Giselle, Don Quixote, La Bayadere, The Sleeping Beauty, Cinderella, Rite of Spring, The Legend of Sleepy Hollow. She also understudy the roles of Christine and Carlotta in Synetic Theater production of The Phantom of the Opera and performed as Carlotta. When not performing, Valentina is a ballet instructor for a variety of ages.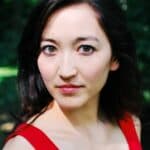 Janine Baumgardner has been performing with Synetic Theater since 2013. Favorite Synetic shows include Twelfth Night (Helen Hayes Award Winner for Outstanding Ensemble), Romeo and Juliet, Much Ado About Nothing, and Hamlet…the rest is silence. Recent credits include Phantom of the Opera (Synetic Theater),  A New Nation (Convergence Theatre), Rite of Spring (Pointless Theatre Co.), and Hello, My Name Is... (The Welders). Janine earned a B.F.A. in Dance from George Mason University, studying ballet, modern, African, and salsa in the U.S. and abroad. She is a personal trainer, health coach, teacher, and choreographer.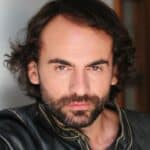 Dan Istrate was born in Romania, graduated from the University of Theatre and Film in Bucharest, moved to the United States in 1998, and lives in Los Angeles. Synetic Credits include: Dracula, Don Quixote, Faust, Frankenstein, Host and Guest, Master and Margarita, Christmas Carol, Tempest, The Three Musketeers, and Titus Andronicus.  He has also performed with the Shakespeare Theatre Company, Arena Stage, Studio Theatre, Theatre J, The Players Theater (NY), and internationally in Romania, Georgia, Turkey, Slovakia, France, and South Korea. Film and TV Credits:  "Her Tango", "Dinner with the Alchemist", "Antrum", "Punks", "Double Ecstasy", "StartUp" (Sony Crackle), "Great News" (NBC), "S.W.A.T." (CBS), "Sexpectations" (Crisis Lab). As a dancer he has collaborated with Sharna Fabiano Tango Company and Baredances Collaborative.