Based on "Day 4, Story 9" 
An artist struggles.
by Kat Cardenas-Cruz
mentored by Vato Tsikurishvili • music: "Where are the Customers" by Mark Taboel, "First Wives Club" by Alexandra Woodward, and "Appeased Soundscape" by August Wilhelmsson. filmed, directed, and edited by Kat Cardenas-Cruz. special thanks to Sarah Hellwig, John Aric Cleland, Vato Tsikurishvili, Paata Tsikurishvili, Katie Dubois, and J.P. McLaurin. 
---
Based on "Day 7, Story 1"
A man, who's day to day ritual is impeded by the information he cannot leave, attempts to find a new ritual in isolation but fails leading to a struggle with sanity. This piece includes flashing lights and strobe effects.
by Raymond Simeon
Mentored by Scott Brown with editing, sound editing, and design by Andrew Simeon and additional editing and graphic and type design by Vince Montelione. Special thanks to Cesar Augustus.
---
Based on "Day 9, Story 3"
Master Simone makes Calandrino believe that he is pregnant.
by Dylan Arrendondo
mentored by Ben Cunis and featuring Jared Graham.
music credits: "Fun in a Bottle" by Kevin MacLeod, "Amazing Plan" by Kevin MacLeod, "The Bandit" by Kevin MacLeod, "Lively Lumpsucker" by Kevin MacLeod, "Grammophone Taps" by Kevin MacLeod, "Plucky Daisy" by Kevin MacLeod, "Merry Go Slower – Distressed" by Kevin MacLeod, and "Prelude in C (BWV 846)" by Kevin MacLeod. incompetech.filmmusic.io License: creativecommons.org/licenses/by/4.0/

---
The Creators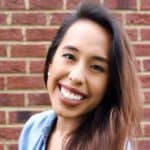 Kat Cardenas-Cruz is a DMV native and started working with Synetic Theatre in 2018. Previous credits: Sleepy Hollow (Dir. Paata Tsikurishvili), and My Father's Dragon (Dir. Victoria Tolentino). Kat recently returned from a year long contract performing for Walt Disney World in Orlando, FL and is ecstatic to work with Synetic again in this new virtual territory. She is a proud graduate from Susquehanna University's theatre program and recently completed a 200hr Registered Yoga Teacher Certification through Yoga District in Washington D.C. IG: @katcardenascruz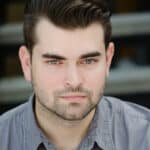 Raymond Simeon, a Cuban American originally from Miami FL, is an improv actor notably with the Washington Improv Theater (WIT). He has performed comedic improv throughout the DMV area (Oh that Baby, SupeRRnatural, Stand up for Whaaa?), and has also performed in immersive theater with TBD Immersive. His Film and TV credits include: Bookless – Real to Reel Festival, Dinner Party – Sundance Film Festival – Digital Cave/Charlotte Stoudt, Cursed: The Bell Witch – A&E Network/Sirens Media. He is a faculty member with WIT, teaching long form improv, and is a WIT at Work corporate trainer and facilitator. He has previously produced, designed, and managed improv, immersive/ experiential, and theater shows and experiences. He currently holds the position of Production Manager with WIT and Synetic Theater.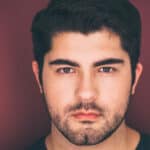 Dylan Arredondo . DC: Synetic Theater: Phantom of the Opera, Snow Queen; 4615 Theatre Company: Museum 2040; Spooky Action Theater: Lady from the Village of Falling Flowers; Hub Theatre: American Spies; Constellation Theatre Company: White Snake; Rorschach Theatre: Reykjavik; Longacre Lea: Interstellar Ghost Hour. NATIONAL TOUR: National Players/Olney Theatre Center: The Great Gatsby, Othello, Alice in Wonderland. NYC: Shakespeare in the Square: All's Well That Ends Well, Much Ado About Nothing, Henry V, Comedy of Errors, Love's Labour's Lost; Hamlet Isn't Dead: Merchant of Venice; Flea Theater: #serials@theFlea; The Brick: The Tempest; Cue for Passion Collaborative: A Midsummer Night's Dream. Education: NYU, RADA. Upcoming (subject to shift): Adventure Theatre MTC: Madagascar; Olney Theatre Center: Beauty & the Beast.  www.DylanArredondo.com @dmarredondo