Based on "Day 6, Story 4"
While making a meal for his master, Currado, Chichibio gets interrupted by the house cleaner Brunetto who convinces him to give him a leg off of the bird being cooked. After seeing that part of his dinner is missing, Currado becomes angry and Chichibio attempts to convince him that the birds only have one leg.
by Joshua Cole Lucas
mentored by Vato Tsikurishvili with music by Konstantine Lortkipanidze and filmed by Amira Lucas, Abby Schweber, and Stephen Lucas
---
Based on "Day 7, Story 9"
When a woman takes control and embraces her own desire; what is left in the aftermath?
by Nutsa Tediashvili
mentored by Alex Mills with music by Konstantine Lortkipanidze and special thanks to Special Thanks to Maryam Najafzada, Phillip Fletcher, Scott Brown, and Shamil Najaf
---
Based on "Day 2, Story 9"
A woman escapes the executioner after her husband is tricked into believing she has cheated on him. While she is forced to live as a man to avoid suspicion that she is alive, her husband is sentenced to jail for her murder. She leaves the country and creates a new life as the king's official and successfully fools everyone for four years until she finds the man that fooled her husband into having her killed. Revenge is truly a tastier plate when served cold.
by Karen Morales-Chacana
mentored by Katie DuBois with guest actors Daphne Wickham-Morales, Oscar Wickham-Morales, Max Wickham. and special Thanks to Katie Dubois and Paata Tsikurishvili
---
The Creators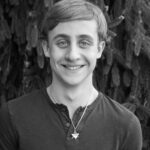 Joshua Cole Lucas is originally from the Shenandoah Valley where he has been studying dance and theatre since early childhood. Joshua has worked behind the scenes for over a year. Performing credits with Synetic include: The Tempest (Stephano), Snow Queen (Kai), and Phantom of the Opera (Ensemble).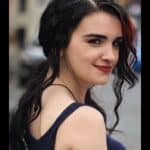 Nutsa Tediashvili A native of the Republic of Georgia, she graduated from Shota Rustaveli Theater and Film University. Synetic Theater credits: The Taming of the Shrew (Bianca) Titus Andronicus (Ensemble) My Fathers Dragon (Ensemble) Richard 3.0 (Princess Elithabed). Additional theater credits: The Seagull (Masha), Uncle Vanya (Sonia), Dirty Hands (Olga), The House of Berdnarda Alba (Martirio) and A Streetcar Named Desire (Stella).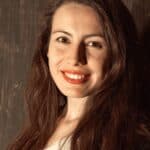 Karen Morales-Chacana is a Chilean-born actress, writer, director and teacher, and holds holds an acting and education degree. She is a GALA Hispanic Theater and Synetic Theater company member. Her career spans 15 years in the DC area and has worked on over 80 plays at the Fringe Festival, RAW, Kennedy Center, Imagination Stage, Teatro de la Luna, The In Series, Spotlight Communications, Theater J, Bossa, Dance Loft 14th, Electric Mind, Dance Exchange, among others. At Synetic  Theater, she has appeared in Jekyll and Hyde, Metamorphosis, Antony and Cleopatra, Dracula. Recently, she appeared in GALita Rigoberta's Where are you? and GALA's like water for chocolate.  She is Co-Founder and Artistic Director of "Teatro La Bolsa" where she has directed, choreographed and performed. Her latest projects include Drum my Heart, Creature of Autumn, a short film written by her and directing and performing. Upcoming online productions: Leyendo con Galita Dreamers and Teatro La Bolsa's Virtuartbag Trentren Vilu y Caicai Vilu.