Based on "Day 6, Story 8"

Movement One: A Woman catches her reflection in the mirror, and is greeted by Mirror Woman.
Movement Two: The Woman is seduced into a dance with the Mirror Woman.
Movement Three: The Mirror Woman begins to mock and torture the Woman.
Movement Four: The Woman tries to escape the Mirror Woman but keeps being drawn back into the mirror.
Movement Five: The Woman escapes and flees, leaving Mirror Woman alone.
by Mandi Lee
mentored by Victoria and Dallas Tolentino
---
Based on "Day 3, Story 10"
"Put the Devil Back in Hell"
Alibech—on her journey to find God—experiences a sexual awakening.
by Francesca Jandasek
mentored by Ben Cunis and featuring Francesca Jandasek and Dan Istrate with cinematography by Dan Istrate, Ludovic Jolivet and Francesca Jandasek and video editing by Ludovic Jolivet. Original music by Francesca Jandasek.
---
Based on "Day 5, Story 2"
Time is warped in quarantine: minutes stretch to hours or tick by in an instant.
A woman wrestles with isolation, like a boat lost at sea.
by Marissa Molnar
mentored by Alex Mills with Director of Photography Leanna Molnar, home/technical/culinary and emotional support from Jason Hill, music "Seven Lights" by Sergei Cheremisinov and music support from Konstantine Lortkipanidze

---
The Creators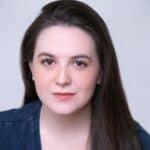 Mandi Lee is thrilled to be making her Synetic performance debut! While not on stage (or screen), Mandi is an arts administrator for Synetic Theater. She recently received her Master of Fine Arts in Acting from the University of Central Florida in partnership with Orlando Shakes. She has performed extensively throughout the Southeast. Favorite Regional Theatre credits include Viola in Twelfth Night, Hedda in Hedda Gabler, Romeo in Romeo and Juliet, and Julia in Two Gentlemen of Verona. Born and raised in Atlanta, she currently resides in Alexandria with her husband Chris and their dog Penny.  www.mandilee.net (@mandileeacts)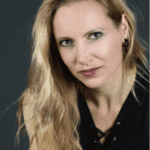 Francesca Jandasek born in Namibia, Africa from Czech Parents, is an Interdisciplinary Choreographer/Artist based in Los Angeles. She has received awards and fellowships for her choreography, music and visual art.  Francesca has performed in New York, Washington DC, Maryland, Virginia, Los Angeles, San Francisco,  Russia, Canada, India, Bangladesh, Czech Republic, and Argentina. An authorized GYROTONIC® and GYROKINESIS® Pre-trainer, Francesca owns SOURCE STUDIO, a Gyrotonic/Pilates Studio in Los Angeles. She holds a Master of Fine Arts in dance and teaches at CSULB and Cal State LA. Synetic Credits: "Don Quixote", "Tempest", "A Trip to the Moon." Choreography/Concept: "The Immured Woman", "ToGetHer", "Gallery Space", "Pandora's Door", "Ellesmere", "Her Flowers", "Invitations" Film/TV: "Shadow" (Creator, Producer, Composer, Choreographer), "Her Tango", "Sexpectations" (Crisis Lab), "Orpheia."'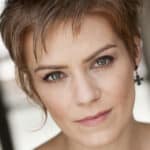 Marissa Molnar makes collaborative physical and multidisciplinary theater. She is thrilled to work with Synetic again for the first time since originating Helena in MIDSUMMER (2009) and the Nurse in ROMEO AND JULIET (2008). She has been a company member since 2012 with Broken Box Mime Theater, with whom she has created eight original shows. Marissa has performed with many regional theaters and toured nationally with Off-Broadway's THE SCREWTAPE LETTERS. She recently taught physical theater in Peru, premiered her first film at the NY Indie Theatre Film Festival, directed for the Wet Paint New Play Festival, and debuted her multidisciplinary company, Moving Image Lab. She is based in NYC. B.A. Music: American University; M.F.A. Performance and Interactive Media Arts (PIMA): Brooklyn College.