Based on "Day 7,  Story 2"
When her husband comes home early, a woman has no choice but to hide her lover in a magical jug and hope it works out the next time.
by Jackie Madejski
mentored by Ryan Sellers featuring Greg Madejski and Joe Madejski with music Tiger Rag-One Step by Original Dixieland Jazz Band
---
Based on "Day 4, Story 7"

Disillusioned by the material world, a woman enters a game of chess with death on the beach. The battle between human vs nature ensues. (Loosely inspired by the film The Seventh Seal, by Ingmar Bergman.)
by Chelsea Thaler
mentored by Katherine DuBois with music and editing by Nick Szpara and special thanks to Joe Marhamati, Vida the Dog, and Synetic Theater as well as special recognition and acknowledgment to the Nanticoke, Lenape, Occohanock, and other tribal nations who protected this coastline for generations.
---
Based on "Day 2, Story 7"
The daughter of a sultan has been separated from family and security and strikes out to explore the world.
by Katherine DuBois
mentored by Paata Tsikurshivili

---
The Creators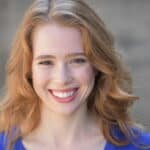 Jackie Madejski (Artist) A Midsummer Night's Dream (PG Shakespeare in the Parks), The Knight of the Burning Pestle (Baltimore Shakespeare Factory), Young Frankenstein (Waterfront Playhouse), The Emperor's New Clothes (Missoula Children's Theatre). BM, Catholic University.
Chelsea Thaler (Artist) is a multi-hyphenate theater artist working as a director, producer, performer, playwright, and filmmaker in DC and NYC. Previous Synetic credits include the Island of Dr. Moreau and Beauty and the Beast. Thaler's work includes productions Off-Broadway in NYC at La MaMa ETC, and Off-Off at Dixon Place, the Davenport Theatre, Sam French OOB, and the Secret Theatre. Regional credits include productions and new play workshops at Studio Theatre, Theater J, Arena Stage, Source Theater Festival, Capital Fringe, Woolly Mammoth, The Kennedy Center, Ally Theatre, Keegan Theatre, Imagination Stage, and collaborations with Meredith Barnes' DanceArtTheater. TV: The Marvelous Mrs. Maisel (CBS), Evil Kin (Investigation Discovery). Thaler's films have been seen at the Baltimore Filmmaker's Lounge/Creative Alliance, MICA, DC 48hr Festival, the DCIFF, and the Ocean City Film Festival, where she serves as Programming Director. Training: SITI Company, Stella Adler Studio of Acting NYC, Studio Theatre Conservatory, Moscow Art Theatre School, Eugene O'Neill Theater Center; B.A. Theatre Performance, American University. www.chelseathaler.com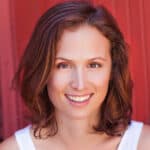 Katherine DuBois (Artist/Mentor) (Katie) is a Synetic company member and Company Director. Synetic credits include: Midsummer Night's Dream (Francis Flute, 2010 Helen Hayes Outstanding Ensemble), Host and Guest, Dante. Fuller Company: Rabbit Hole (Becca), Eleemosynary (Artie). Most recently, she was the Associate Director for Synetic's The Phantom of the Opera. Other credits include: Redlands Shakespeare Festival: Much Ado About Nothing (Beatrice), Shakespeare Santa Monica: Love's Labor's Lost (Rosaline), Venus Theatre: Measure for Measure (Claudio), Demon Theater: Winter Light, Rachel and the Cinema Doorman, Early Ends the Day. DuBois' training includes Diane Castle's The Imagined Life. Katie is a film producer and actor known for her short films: Back Home, Awake, The Challenge Coin, and You've Reached Sarah. Her award winning documentary Space to Explore has recently been released online after an international festival tour.