Based on "The Prologue"
When we're wading through the melancholy that escorts this pandemic; what can we reach for to find comfort?
by Maria Simpkins
mentored by Vato Tsikurishvili with music by Jessica Muse.
---
Based on "Day 1, Story 5"
The Marchioness of Montferrat hampers the unwanted advances of the King over dinner.
by Irene Hamilton
mentored by Alex Mills with Dustyn Bain as King, cinematography by Olivia Santos and music by Sashathem.

---
Based on "Day 9, Story 7"
(Trigger Warning: This film contains material which may be unsuitable for all audiences: Images of death, extreme illness, and partial nudity.)
2020. The global pandemic brought the world to an abrupt stop for months and yet, the virus continued to spread throughout humanity. What happens when incredulity and arrogance become a blanket of darkness? What happens to those left behind who mourn their dead because others chose the path of negligence? 
by The Tolentinos
mentored by Paata Tsikurishvili with editing by Dallas Tolentino, choreography by Victoria Tolentino, wedding dress by Ré & Erik Teague. Music Credits: The Simple Solution (Million Eyes), Mr. Thomas' Decision (Benjamin Monday), Residumm (Silver Maple), Gus Trickle (Hampus Naeselius), Emotional Piano (Joystock), & The Secretary's Daughter (Benjamin Monday)
---
The Creators
Maria Simpkins was most recently seen at Synetic in The Snow Queen. DC credits: Into The Great Unknown,  Discovery Theater; The Winter's Tale, The Wheel; Cat in the Hat, Adventure Theater. Some regional credits include: For Colored Girls Who Have Considered Suicide When the Rainbow is Enuf, touring; Pushing Sue Aside and Never Been Touched, Charlevoix Gallery Theatre; In the Blood at Yong Fenix Fellowship. Maria is a movement-based theatrical artist. She defines herself as a Creativist, a person who constructs spaces for positive change. Upcoming: Digital Reading Edward II, Brave Spirits. Special thanks to Laura Simpkins, whose gifts made this project possible and tolerated self isolation while I worked on this.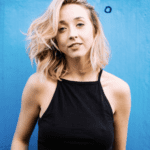 Irene Hamilton has performed with Synetic Theater in Phantom of the Opera (Understudy Ensemble/Young Phantom), Snow Queen (Dream Princess), and Treasure Island (Tommie). Additionally, she has performed in the Kennedy Center Concert Reading Series (Voir Dire), and the Madison New Works Laboratory (Divided: The Musical/Basement Demons and Trailer Saints). In May of 2019, Irene graduated from James Madison University with a B.A. in Theatre, where she was a two- time Irene Ryan Scholarship finalist. Special Thanks to Emily Dean & Alex Mills.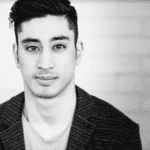 Dallas Tolentino is an actor, mover, choreographer who has been with Synetic since 2010.  He has choreographed movement for Synetic's Treasure Island and Sleeping Beauty. Synetic Theater acting credits include: The Three Musketeers (D'Artagnan), The Picture of Dorian Gray (Dorian), Alice in Wonderland (Mad Hatter), A Midsummer Night's Dream (Oberon), Much Ado About Nothing (Don Jon), The Island of Dr. Moreau (Montgomery), Twelfth Night (Andrew Aguecheek) and many others. He has performed in shows with The Kennedy Center, Constellation Theatre Company, Arts on the Horizon, Adventure Theatre, Imagination Stage, and Rorschach Theatre Company. He has recently been nominated for a Helen Hayes Award for Best Choreography alongside his wife, Victoria, for work on Escape from Peligo Island at Imagination Stage. 
Victoria Tolentino is a director, choreographer, adaptor, and performing artist with over a decade of experience. Victoria is currently studying for her master's in arts management and administration at the SDA Bocconi School of Management in Milan, Italy. Victoria thanks Paata and Irina for continuing to provide an eternal, artistic home and community for almost a decade. Past Synetic Theater credits include: Treasure Island (Director/Co-Adaptor), My Father's Dragon (Director/Choreographer), The Wonderful Wizard of Oz (Co-Adaptor/Choreographer), Hansel & Gretel (Co-Director/Choreographer/Co-Adaptor), and Peter Pan (Co-Adaptor). Victoria is grateful to work on this production with her husband, Dallas, who is an endless vessel of inspiration, passion, and revolutionary thinking. Victoria treasures being a part of the Synetic community, who meets any challenge with receptivity and ingenuity.