Year-Round Theater Training for grades 4 – 8!
The Synetic Youth Ensemble (SYE) gives upper elementary and middle schools students an opportunity to learn, create and perform an original play with a professional theater company. Participants will learn theatrical techniques such as: pantomime, singing, gymnastics, and stage combat, to create an original performance that will be showcased on Synetic's main stage. This is a no audition/ no experience required theatrical program that will get students exploring the magic of the stage!
Performance: 
Students will be supported by a team of professional actors, directors, stage lighting, sound and set design as they work to produce the original play, Cosmic Chaos – A Space Oddity.
Embark on a captivating tale about a group of spirited students who inadvertently uncover a crashed spaceship and form an unlikely connection with a group of endearing, yet quirky, alien travelers. With the galaxy hanging in the balance, the students must assist the aliens in repairing their damaged craft and finding their way back to their distant home. However, the journey is far from smooth sailing as the young Earthlings grapple with the complexities of interstellar communication, leading to amusing misunderstandings and a series of comical mishaps.  As the mismatched companions navigate encounters with strange extraterrestrial beings and face challenges unique to the cosmos, the underlying themes of friendship and acceptance come to the forefront. Amid the chaos, the bonds between the human students and their alien counterparts deepen, underscoring the importance of embracing differences. 
The play is written exclusively for the SYE and will include wordless sequences, movement and pantomime and a whole lot of laughs.
Commitment:
The program will meet on Wednesday evenings (6pm – 8pm) and Saturday mornings (9am – 11am) for ten weeks, leading up to a final public performance on March 20th. This is a fast moving and ensemble oriented program. Students must have consistent attendance or risk falling behind and not being included in parts of the final performance.
Email Ashton@Synetictheater.org for more information or to request a scholarship application.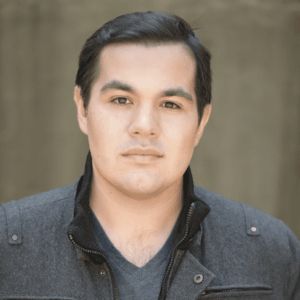 Meet Your Instructor
Ashton Schaffer is a Washington DC based singer, actor, director and theater educator. Ashton holds a Bachelor of Music in Musical Theater from The Catholic University's Rome School of Music, Drama and Art. After graduating Ashton took on the role of Education Manager and Summer Camps Director with Synetic Theater in Arlington VA where he directs the summer camp program as well as trains students in pantomime, physical theater and ensemble based theater creation. Ashton leads residencies, professional development and theater workshops around the DMV for students of all ages. He has studied and taken classes with Synetic Theater since second grade where he began in the summer camp program. He believes that everyone should have access to arts education and be able to share their stories and talents.
When not teaching Ashton has worked with notable theater companies such as: Synetic Theater, NextStop Theater Company, Monumental Theater Company, InterAct Story Theater, Little Theater of Alexandria, Upper Room Theater and more.